Sexual Orientation in the Workplace
Updated: Aug 9
To be clear:
Sexual Orientation = None of Your Business
I recently came across something on a job application that stood out to me. It was under the self-identification section and it was inappropriate, to be quite honest. If you've seen this asked before, or on occasion, please let me know that this is not an uncommon thing.
Though this is my first time seeing it, as I haven't looked for new employment in years, I'm going to venture out and say this question isn't very common. Furthermore, I do not think it should become a common thing. If you feel otherwise please let me know, I'm interested in differing opinions.
Under the self-identification section I received the typical questions about race, gender, disability, and veteran status. On this particular application, they have a question inquiring about pronouns, which I think is nice. Preferred pronouns have become a way of self expression.
The application also included a section inquiring about sexual orientation.
Sexual orientation?
One needs to know this for the sake of offering a job? How does my sexual orientation relate to my ability to do the job? What does my sexual orientation have to do with anything?
As you can see, I was really baffled and had a ton of questions about why this is required information. Honestly, race and ethnicity should not be required questions. That being said, sexual orientation is out of the question. There's no reason, no professional reason, why this needs to be public knowledge.
Regardless of my sexual orientation I'm applying for a job because I believe I have the skills to complete the tasks properly. My sexual orientation will not affect my ability to do my job. How does a company use this knowledge? How is it beneficial information for the company?
I believe the application provided an option for "I prefer not to answer" but I'm not 100% certain. Overall whether I'm lesbian, heterosexual, bisexual, queer, gay, other, it is no one's business and has absolutely nothing to do with my ability to do my job.
It's an odd question to ask on a job application. Honestly, I've never seen a company ask such a thing but there's a first time for everything.
I took to Google in search of a logical explanation for why a company would inquire about sexual orientation and found no straightforward answer. I came across all the blurbs about how it is illegal for an employer to discriminate against an applicant because of his or her race, religion, gender, age, disability, etc. That sounds good and all but again, I did not find the answer I was looking for.
I came across a few articles that mentioned, legally, your employer cannot ask you to identify your sexual orientation. I'm not sure why the field was provided on a job application. Is it not considered "your employer asking" if the question appears on the application versus posed as an in person discussion? That just takes me back to why is it even relevant at all?
I tried researching sexual orientation in the workplace but this resulted in articles about discrimination based on sexual orientation as well as lesbian, gay, bisexual, and transgender workplace issues. Still not the information I was looking for.
Lastly, I landed on articles discussing "invitations" to self-identify, which is described as optional questions on job applications that allow an applicant to identify as a veteran or person with a disability.
Additionally, there were statements about invitations to self-identify being used in affirmative action efforts, and to collect data for the federal government. "Self-identifying is optional but strongly encouraged. It does not result in any adverse treatment for the employee or applicant."
I understand collecting certain data to keep the government informed, meet quotas and (hopefully) enhance diversity and inclusion, however I still don't see where sexual orientation comes into play. I can understand inquiring about age, race, and gender but sexual orientation?
Maybe the company feels they can ask about sexual orientation on a job application, just as they can ask about race and gender, and as long as they provide the option for you to decline to answer. Maybe it's to be inclusive of LGBT+ people, or maybe this company is shady and lowkey discriminates based on a particular sexual orientation. That would be really unfortunate so hopefully that's not the case but who knows?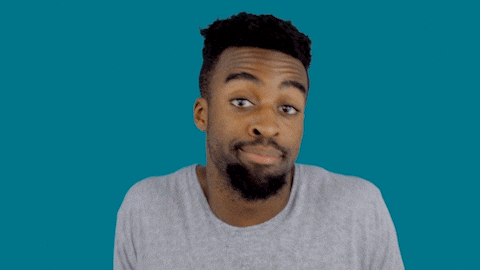 Overall, sexual orientation is a private subject matter and everyone, including employers, should treat it as such.
Have you seen sexual orientation appear on a job application before? What are your thoughts on the matter?